Summary: in this tutorial, we are going to show you step by step how to setup Perl development environment so that you can start working with Perl.
In order to develop Perl applications, you need at least Perl distribution installed in your system.  To write Perl code, you can use any plain text editor e.g., notepad, notepad++ or anything you like.
However to make it easier to learn and practice Perl, you need to have a good Perl Integrated Development Environment (IDE). A good Perl IDE provides you with a lot of features for example intuitive code editor with syntax highlighting, compiler and debugger tools.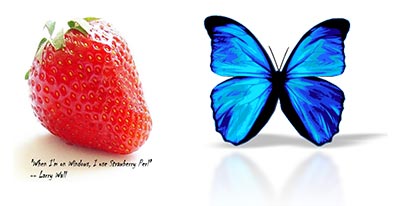 In this tutorial, we will show you step by step how to install a Perl IDE called Padre.
Padre is 100% open source Perl for Windows platform based on Perl distribution for Windows called Strawberry Perl. When you install Padre, everything is installed together including Perl distribution, CPAN modules and the IDE.
Padre provides many features as follows:
Visual editor effect with code completion.
Syntax highlighting.
Beginner friendly and advanced features are also available to experienced programmers.
Refactoring tools.
And more importantly, Padre is free and open source under the "Perl license".
To install Padre:
First, go to the Padre office homepage.
Second, navigate to download section.
Third, follow the steps below to install Padre. We will show you how to install DWIM Perl for Windows.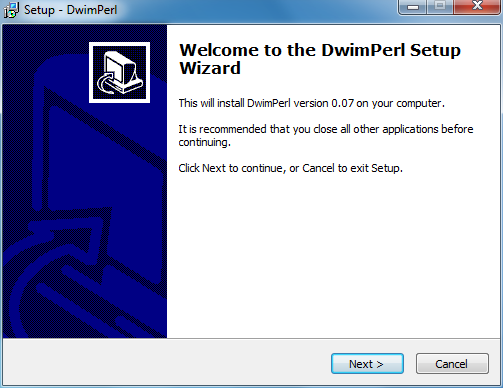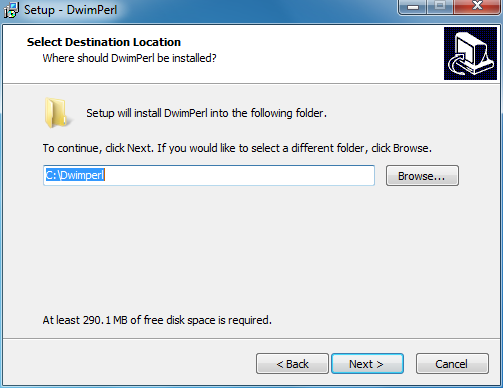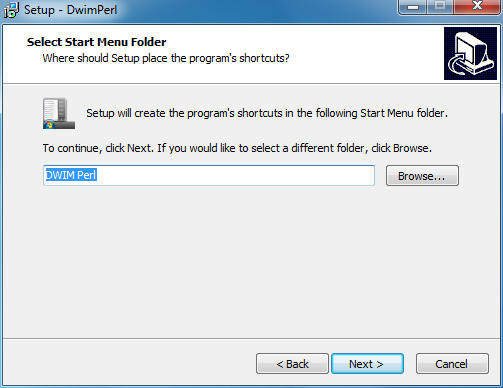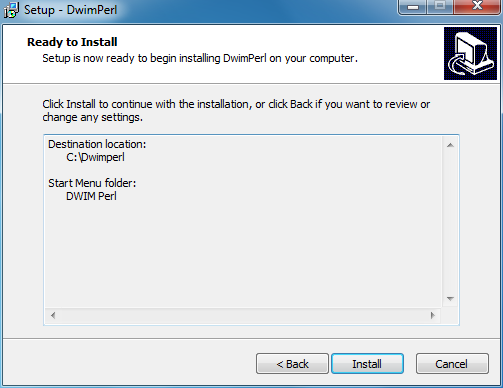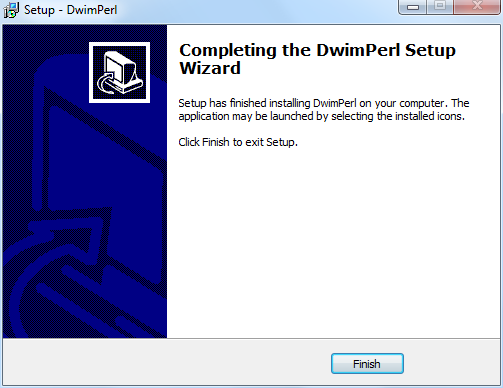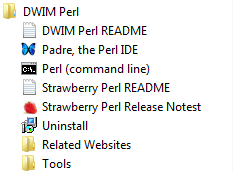 To launch Padre, click on the "Padre, the Perl IDE",  Padre will be launched as follows: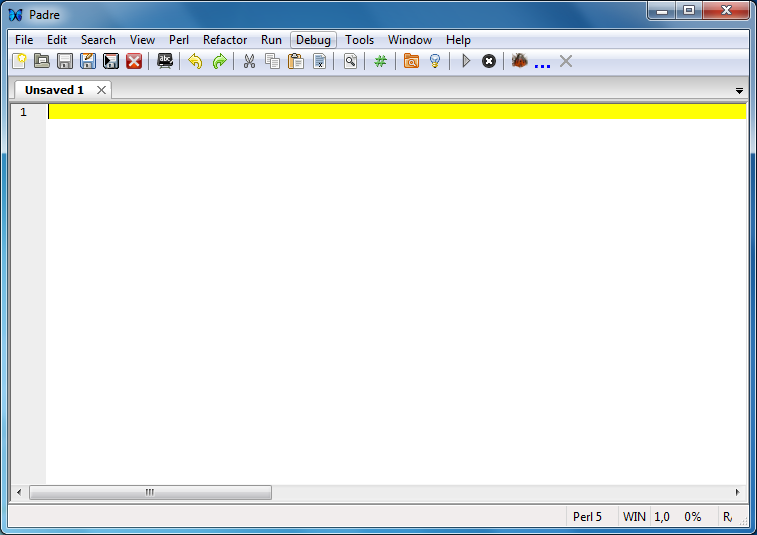 Congratulation, you've successfully installed Perl development environment in you system. Now, you are ready to develop your first program in Perl.
Happy programming in Perl and have fun.